Hey Headland! We have exciting things happening in March. Come out to HHS Auditorium for Miss Headland on March 4th and see who will be our next reigning queens of Headland for 2023. Doors open at 5:30PM and the pageant starts at 6:00PM. We hope everyone comes out to support these past, present and future queens!
In other news, our Gemmy Awards was a smashing success! With sixteen award winners, we were able to recognize businesses all over our community for their hard work and dedication to our city this past year!! Thank you to everyone who came to support and helped us recognize these businesses by casting a vote! We are looking forward to this year and what all it has in store for our community!
A huge congratulations to all of our winners!!
Construction, Real Estates Services, Home & Garden: Do South Interiors
Civic: Education, Community, Civic, Churches: Fostering Hope
Agriculture and Manufacturing: Keel and Co Distilling
Computer, Technology, Utilities: Alabama Power
Banking, Finance, Legal Services, Professional Services, Advertising: HNB First Bank
Automotive, Gas, Transportation: SunStop
Art & Culture, Entertainment, Sports and Recreation: Ravenwood Sporting Clays
Health, Personal, and Pet Services: Wright Funeral Home
Food, Restaurants: The Bottle Tree
Retail: Moo-Cow Designs
Volunteer of the Year: Shannon Sampson
Special Recognition: Abbeville Herald
Man of the Year: Chad Sowell
Woman of the Year: Brittany Tomlin
Diamond Club Honoree: Mark Krystyn
Heart of Headland: Headland Lions Club
Thank you to everyone who came out and supported this event, but a special thank you to all of our sponsors and investment partners! Without you, we would not be able to do what we do!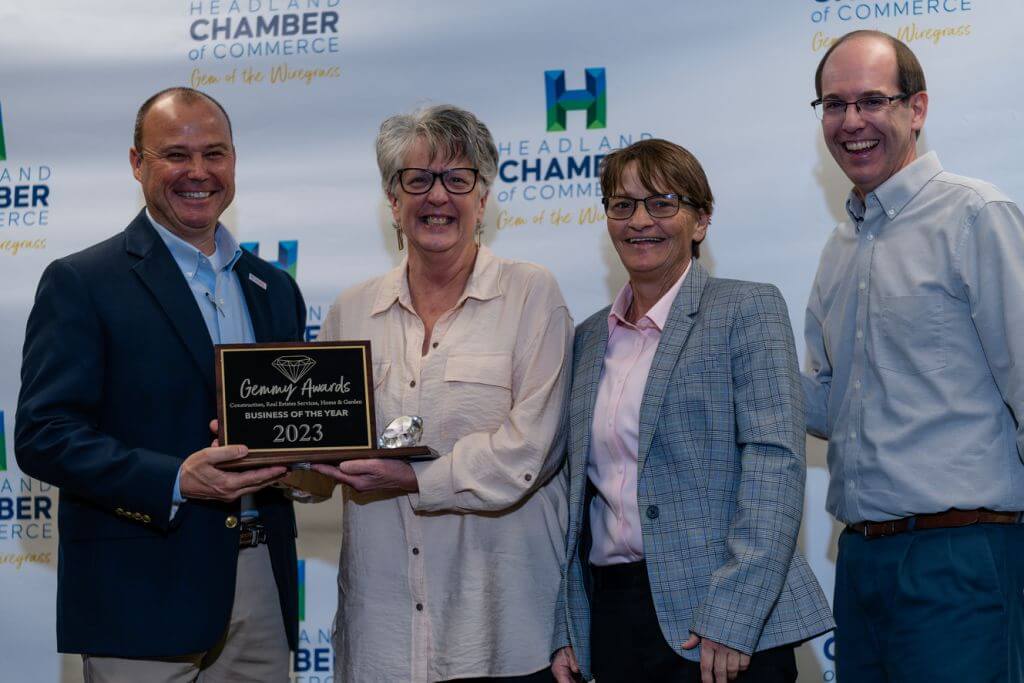 Lookout for billboards popping up all through the Wiregrass! As we continue to grow we love to see support from our community.
As always, see you guys soon,
– Adrienne