After a couple of weeks of severe weather in our area, Summer has arrived! We are making the most of the month before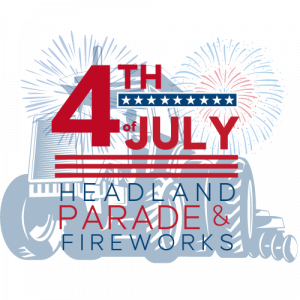 school starts again. July 4th marks the return of our newest tradition, the Ag Parade! Fun on the Square begins at 4 pm with face paint, balloon animals, food trucks, and holiday hours for our local businesses! The Daughters of the American Revolution will also be downtown hosting a Flag Retirement Ceremony at 4 pm. The Annual Ag Parade will roll at 5 pm. Be ready to catch candy, beads, and our custom July 4th cups! The City of Headland's Annual Firework Show will follow at Douglas Park at 8:45 pm.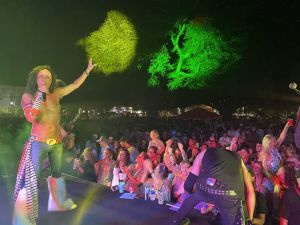 July continues to heat up with the Velcro Pygmies at Under the Oaks on July 21st. Our Miss Headland queens will help keep everyone hydrated by handing out Under the Oaks water bottles our 
chamber
 is providing; another layer of hospitality for our visitors. Did you know that 70% of attendees are visitors? What a platform to show off our city's assets!
Speaking of platforms... The Headland AL 
Chamber
 app is now live! The app communicates directly with ChamberMaster, our membership software, and pulls information on members and representatives in your organization. We are putting together a guide to show you how to update your profile. In the near future, we hope the app will help our members deepen their connections with each other, promote their businesses, and keep members informed. The app also serves as a promotional opportunity for our 
chamber
 and businesses to the public.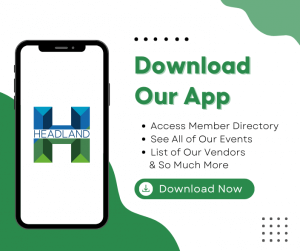 If you are looking for more opportunities to develop connections with your fellow members, join us at the next Headland After Hours. Kingdom College will host us on July 11th at 5:30 pm. There will be ice cream, trivia, and more!
I hope you are all enjoying the Summer and finding time to rest!
- Adrienne